Software, videogames, music and beer :)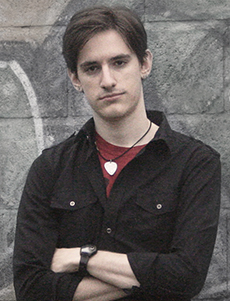 I love developing software, but I have other passions too! When I'm not coding, I play my guitar, play videogames or read. I also love riding my bike and walking in nature if the weather is good. I don't like to stay in my comfort zone for too long. I like things simple: less is more.
Who am I?
My name is Adrián Moreno and I am a frontend developer from Zaragoza, a city from North-East Spain. I hope I'm finishing my Software Engineering studies this year, while I work in what I love to do: software development. I am mainly focused in web technologies and software architecture, but I find interesting everything related to softare development.
My favourite programming languages are Coffeescript and Javascript, but I'm always open to learn new languages. I really enjoy developing frontend applications and my favourite framework is AngularJS. When I have to work on the backend side I use either node.js or java with SpringBoot.
I don't usually work in complete silence. I like to work while listening to music, but sometimes I just need some noise around me. It helps me to get focused on what I'm doing.
I am a vim lover. I am far from being a vim power user or anything like that, but I feel quite comfortable using it, specially along with tmux. As a side effect, I try to 'hjkl' everywhere :)
I've been always interested in game development. Before I knew how to code, I used to invent tabletop games with my friends at high school. Now I work mainly with Unity.
I deploy my projects on a Raspberry PI. I know there are many alternatives to host web applications out there, but doing it on my own is really interesting and makes me learn a lot.
I love walking in nature, especially in quiet places where I can be alone. When I'm exhausted I like to go to a little park near college and get some fresh air.
I also play the guitar, but I'm always so busy that I can't practice as much as I should. I have been in some music groups with my friends, playing mainly rock and metal \m/.