Passionate frontend developer at Zaragoza, Spain.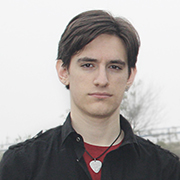 I love developing software and working with web technologies, as well as learning new programming languages. Apart from writing code, some of my hobbies include reading good stories, pressing buttons on a gamepad and pulling the strings of a guitar.
Cool projects
I am always trying to learn new things, experimenting on them and developing little proofs of concept. Hope you find them interesting!
Interesting repositories
I think it's really positive and constructive sharing code with other people. These are some of the repositories I have worked on, take a look at them!